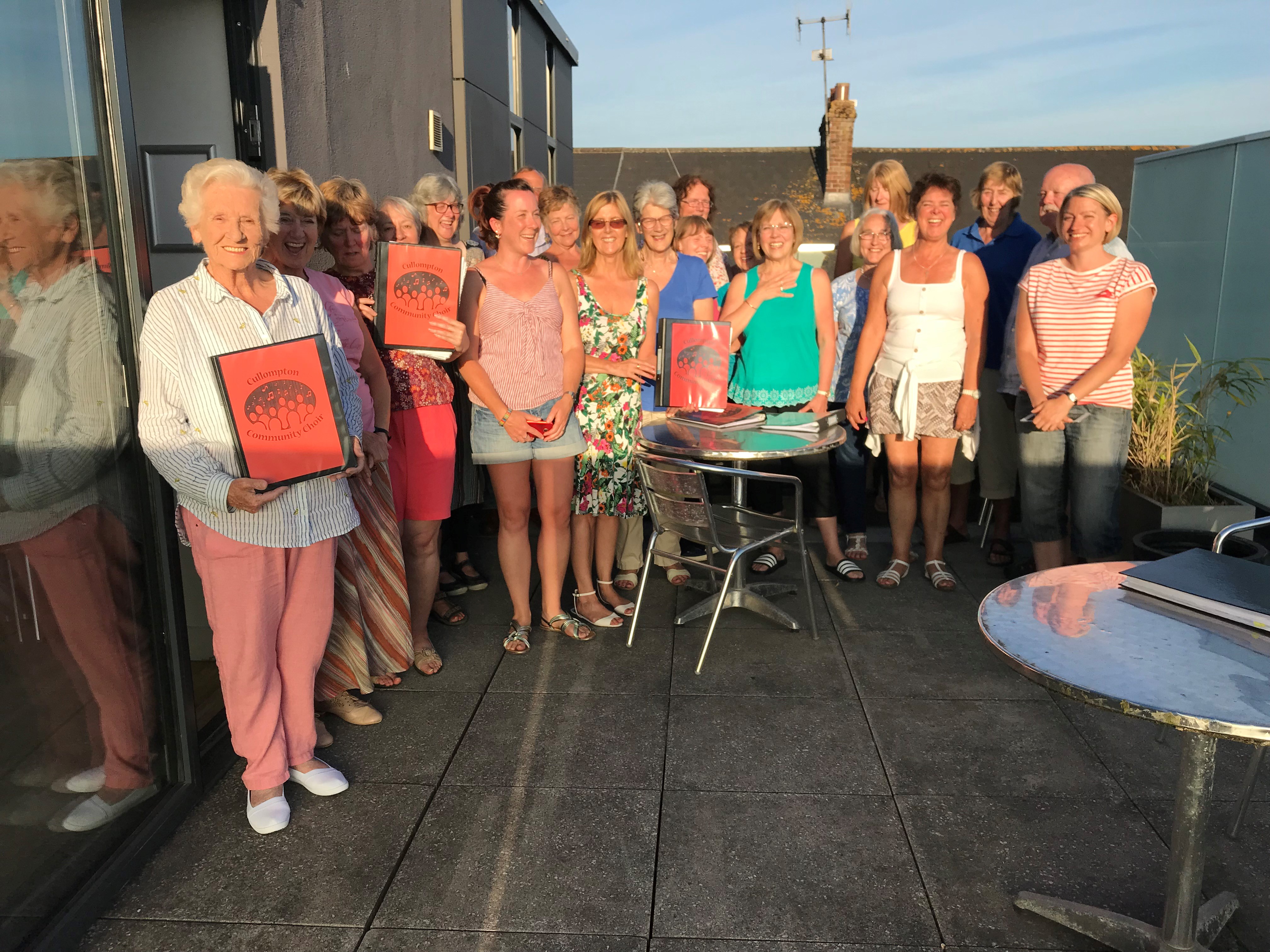 We always try to keep things relaxed and the main aim si to have a lot of fun! Both when practising and at our performances. This is us at one of our rehearsals at the Hayridge in Cullompton.
A big 'WELCOME' from everyone at Cullompton Community Choir
We're particularly looking for male voices at the moment, but would welcome any new starters. First session is FREE! £5/rehearsal thereafter.
Please note there will be NO rehearsals on 3rd or 24th October.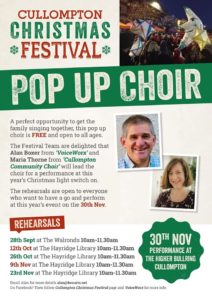 NEW!
Pop-up Choir for Christmas 2019, with our own Director, Maria and VoiceWorx Director, Alan Boxer. Come along and learn some new festive songs.
All ages welcome! Starts Saturday 28th September, 10am the Walronds.
Love Singing?
Want to get back into singing?
Want to try singing in a choir for the first time?
Come and sing with us!
 No Auditions!
We are a mixed choir who meet term time