A big 'WELCOME' from everyone at Cullompton Community Choir
***PLEASE NOTE THAT THERE WILL BE NO REHEARSAL
ON THURSDAY 9TH MAY 2019***
We're particularly looking for male voices at the moment, but would welcome any new starters. First session is FREE!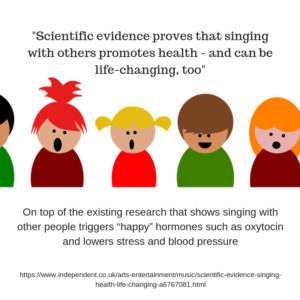 Love Singing?
Want to get back into singing?
Want to try singing in a choir for the first time?
Come and sing with us!
 No Auditions!
We are a mixed choir who meet term time
Summer Term 2019
Starts 2nd May. NB no rehearsal on 9th May.