The choir will be re-starting rehearsals from 16th September.
Unfortunately, our usual venue in Cullompton is not available and we've unsuccessful in finding another suitable venue in the town. We have kindly been offered a private venue nearby, but this is limited in size so, for now, WE CAN ONLY WELCOME BACK UP TO 24 EXISTING MEMBERS. Do keep an eye on our Facebook page and website for information on when we're able to open up again to all. EXISTING MEMBERS PLEASE CHECK YOUR EMAIL for info on how to sign up!
Sorry to anyone who is left disappointed, but be assured we're working on it!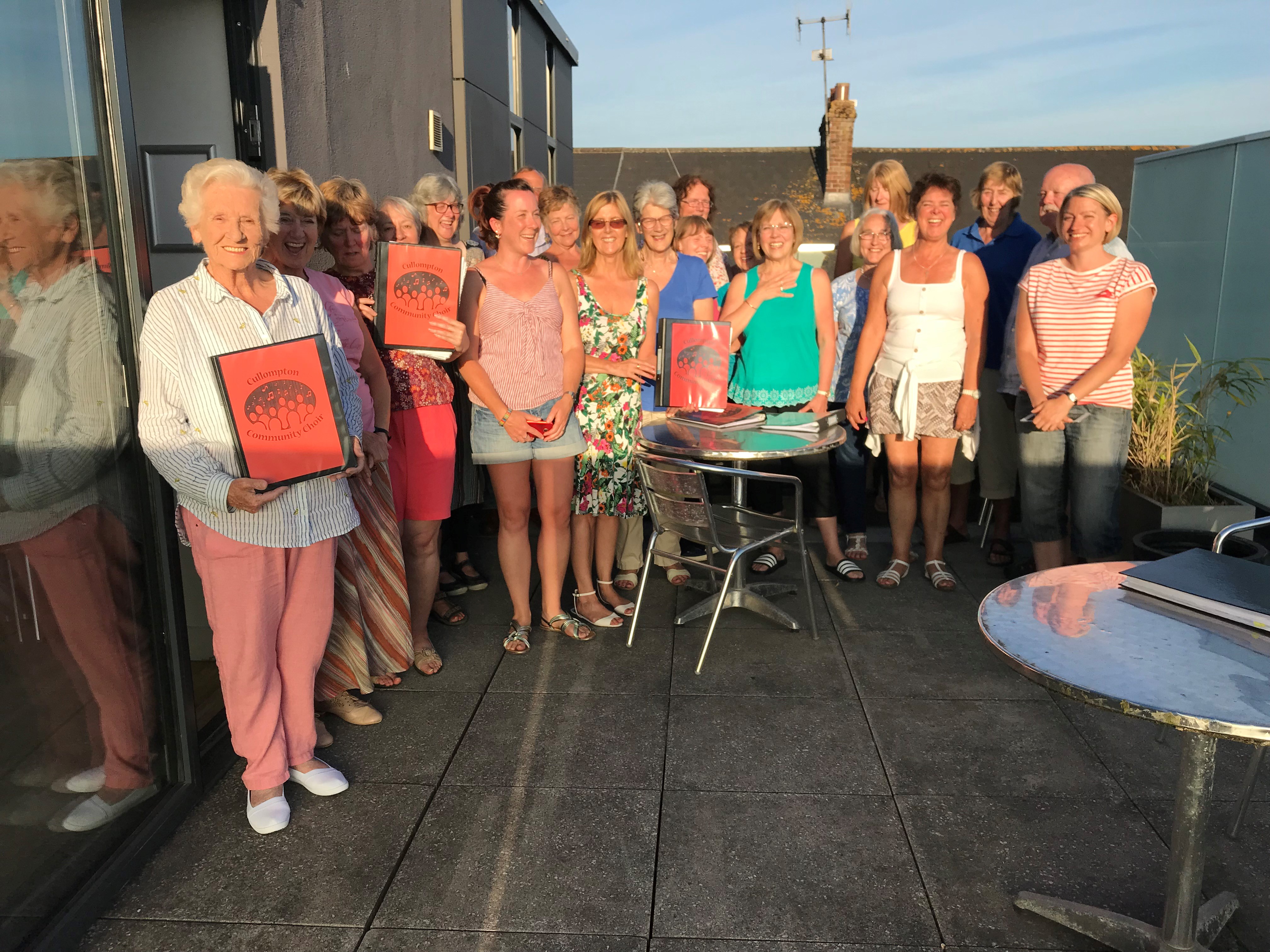 We always try to keep things relaxed and the main aim is to have a lot of fun! Both when practising and at our performances. This is us at one of our rehearsals at the Hayridge in Cullompton.
Love Singing?
The choir is currently limited to existing members. Please keep an eye on this page for future info about opening to all.
Want to get back into singing?
Want to try singing in a choir for the first time?
Come and sing with us!
 No Auditions!
We are a mixed choir who meet term time