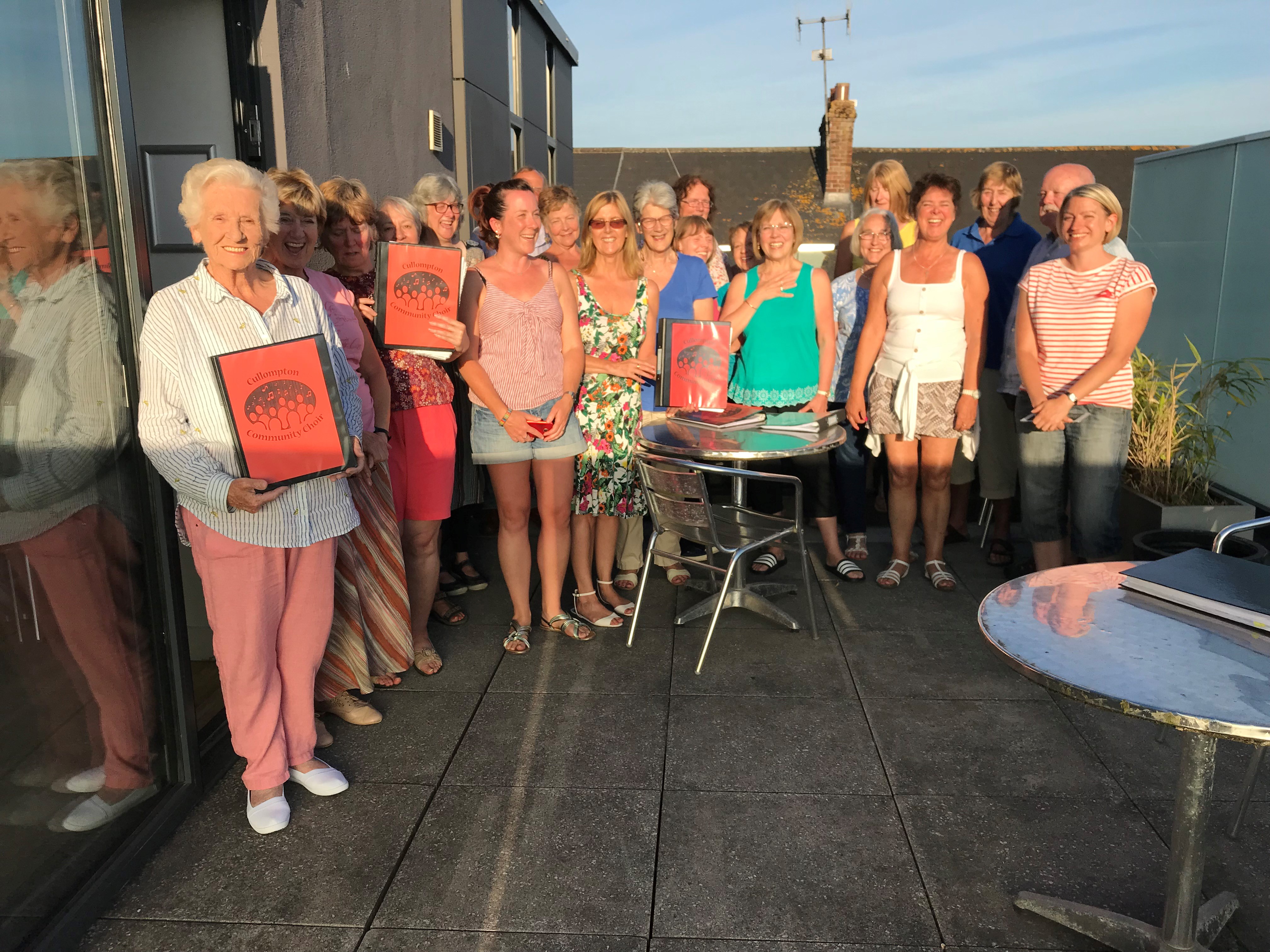 We always try to keep things relaxed and the main aim si to have a lot of fun! Both when practising and at our performances. This is us at one of our rehearsals at the Hayridge in Cullompton.
A big 'WELCOME' from everyone at Cullompton Community Choir
We're particularly looking for male voices at the moment, but would welcome any new starters. First session is FREE! £5/rehearsal thereafter.
Please note there are NO MORE REHEARSALS before Christmas but here are our performance dates leading up to Christmas:
Dec
5th – no rehearsal, selected members of the choir singing at Court House (private event)

Tuesday 10th December – Mole Valley Christmas Shopping event 6.30-7.30pm (all welcome).
Weds 11th December 8pm- Christmas Singalong, Pony & Trap, Cullompton (all welcome).
Thursday 12th December – no rehearsal
Sat 14th December Collumpton Farmers' Market 11am-12pm (all welcome).
Check our calendar for a list of future rehearsal dates.
Love Singing?
Want to get back into singing?
Want to try singing in a choir for the first time?
Come and sing with us!
 No Auditions!
We are a mixed choir who meet term time